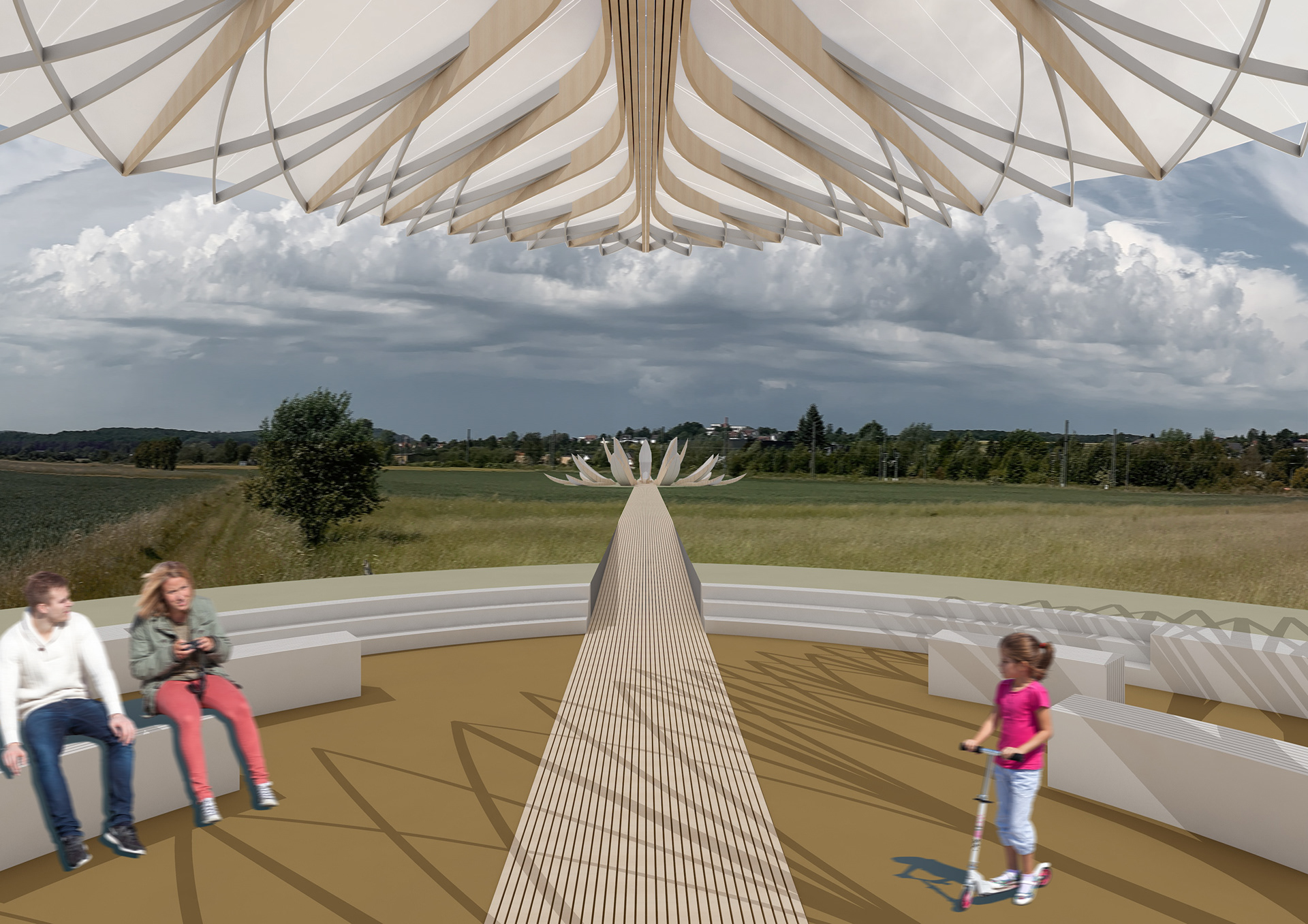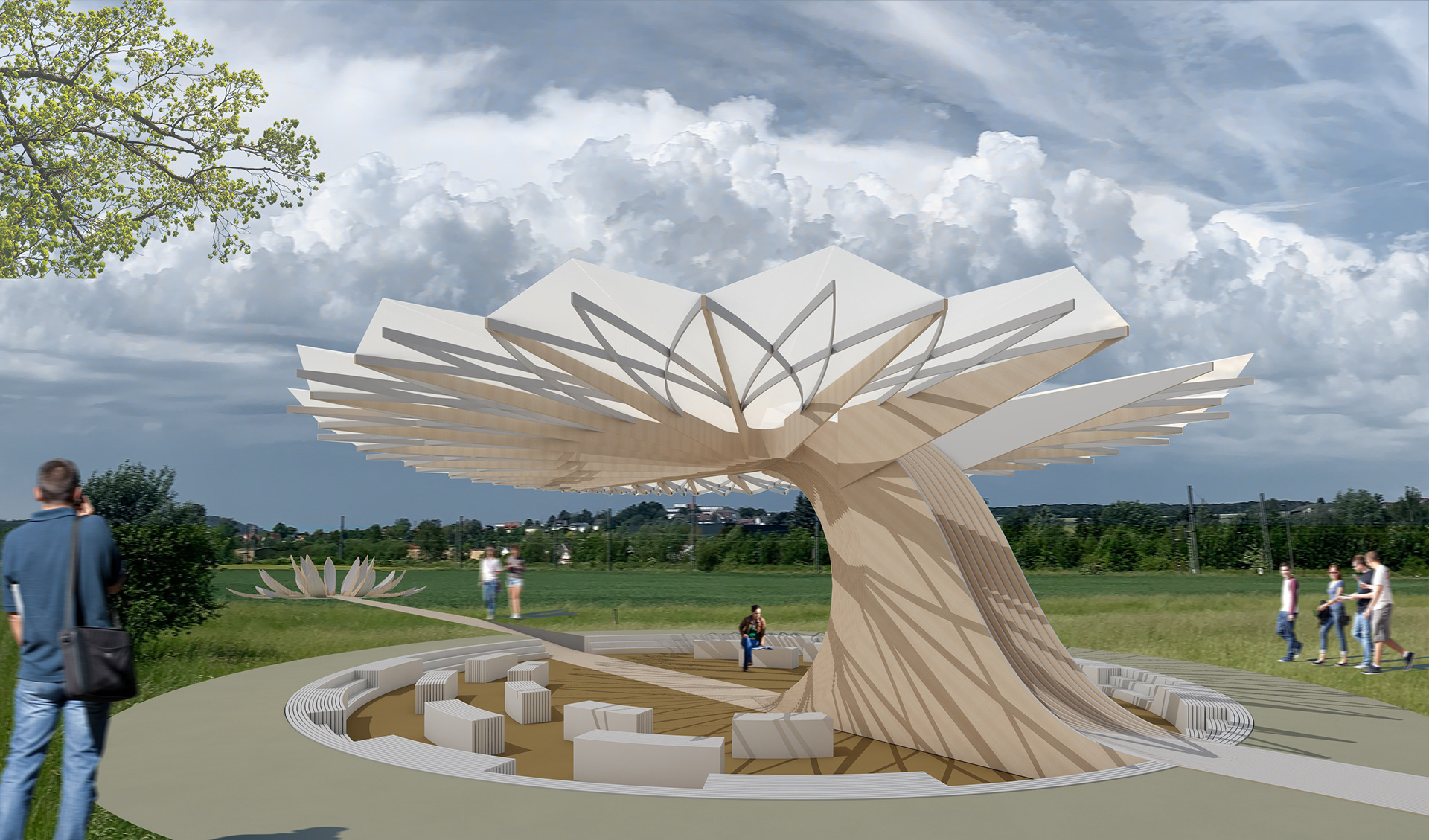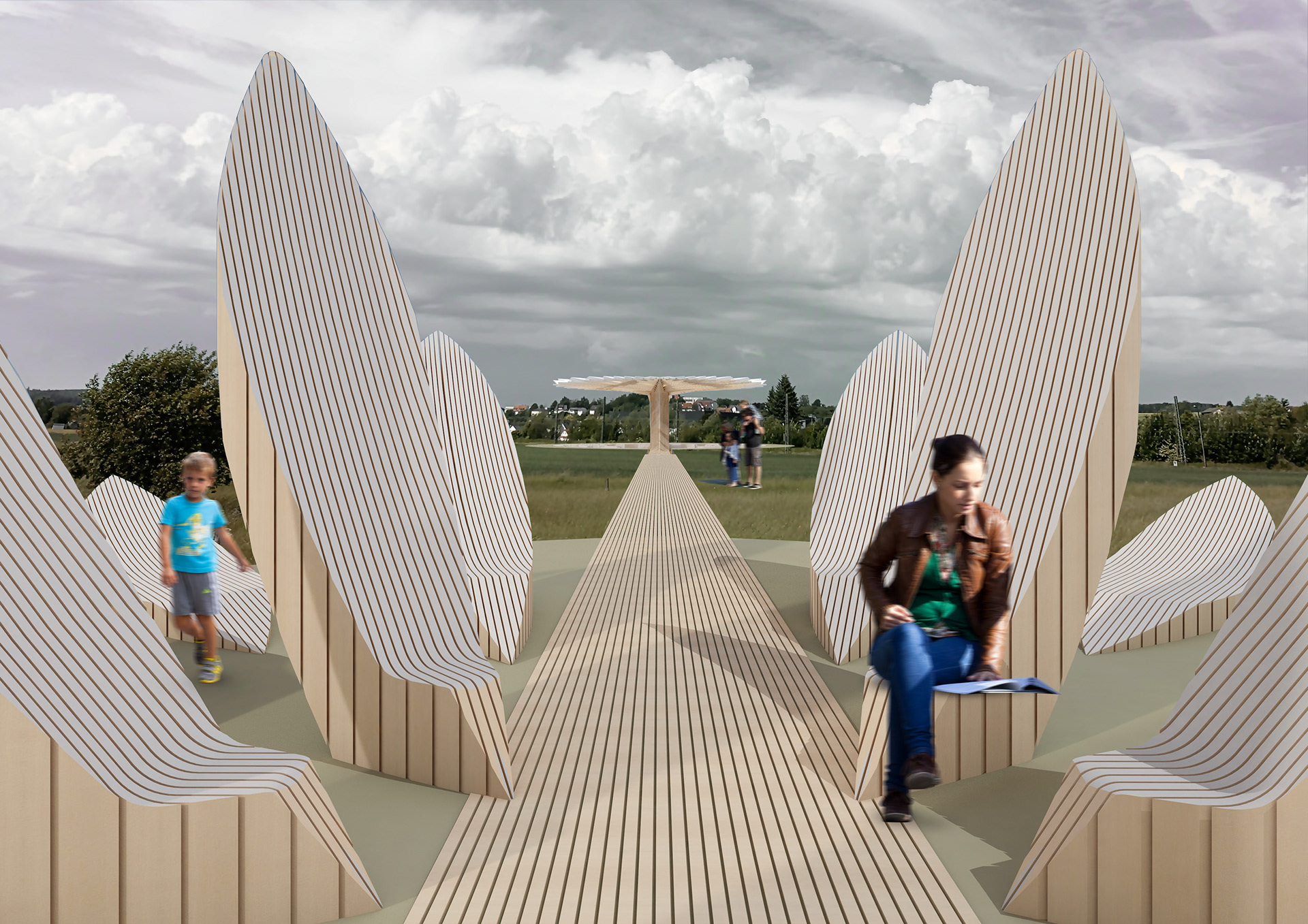 Wettbewerb für einen Pavillon im Vondelpark - Amsterdam
(Nymphaea) - inspired by the organic forms of the watersurfaces in Amsterdams Vondelpark, the idea of transforming a waterlily into a pavilion came to mind. The astonishing structural system of the waterlilies petals has been adapted to become the pavilions supporting structure on the surrounding landscape. Rather then swimming on a flowing water, the light roofstructure is floating in the air as a protecting cover over the seating area beneath.
The waterlilie blossom completes the installation as a grounded counterpart of the pavilion.
In the pavilion, seated on the same level as the surrounding landscape the visitor becomes a part of it and the installation. One line from the blossom near the water to the petal with its flying roof.
The pavilion can house a variety of functions, from lectures to concerts, from open discussions to private events. Music, theater, any stage activity takes place in a wonderful surrounding. The park becomes the scenery of the play and the pavilion becomes a part of the parks wonderful nature.
The blossom is a playground for all, reading, sunbathing, climbing - getting in touch with others and the nature.
Inspired by nature, constructed from natural materiales. The wooden structure is completed by recycled folded aluminium beams, carrying a translucent membrane for cover and as a projection screen for light installations.
Following the road alignment of Emmalaan into Vondelpark, the waterlily installation lies in the same axle and opens to the wide natur surrounding of the park.